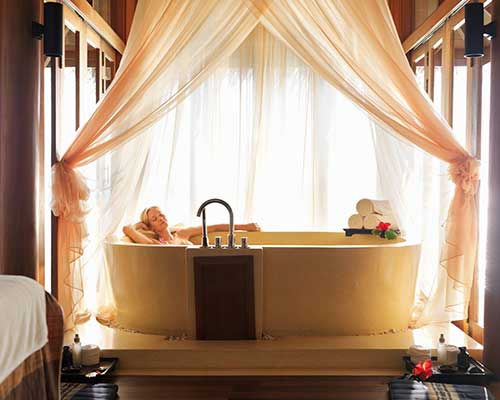 Traditional Salt Soak: The Perfect Way To Relax
Our traditional salt soak uses pure Epsom salts in combination with your choice of Aromatherapy in order to relax muscles and ease the mind. This therapy is a great on its own or as an addition to any of our other spa services.
Traditional Salt Soak:  $45
*Add On:  $25
*Please check Monthly Specials tab for discounts
Unsure about the benefits of Hydrotherapy? Click here!