Memphis Acupuncture & Massage
Xu Wellness Center - Bringing Happiness And Longevity To Your Life
(901)737-8282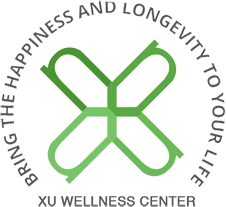 Welcome to Xu Wellness Center
At Xu Wellness Center, we believe in whole-body health.  We seek to restore harmony and balance to the body through a combination of wellness services.  Our award-winning services work together with a healthy lifestyle in order to promote optimal well-being.
We have a wide array of treatment options, including acupuncture, and we strive to help everyone find the wellness plan that works best for them. We offer $50 Acupuncture consultations for people interested in becoming new patients under our care. Should you decide to move forward with your appointment immediately after your consultation. Your consultation Fee will be Waived.
About our Chinese Medical Clinic
The Xu Wellness Center is a Chinese Medicine Clinic and Spa, along with a Western Medicine side. We are devoted to combining both old and new ways of helping people reach their full potential. Our Wellness Center brings you a comfortable and relaxing environment that helps to ease the stress of everyday activities and demands.
We combine modern and ancient medicine to give each person the tools they need on their road to healing, whether it be emotionally or physically. Our desire and goal is to see you whole and prospering.
Our acupuncturist, Mark Xu, has 27 years of medical practice and experience in helping thousands of patients. He is also a licensed and Board-Certified Herbalist. Our entire staff has the passion that goes with caring for every individual and seeing that their needs are met as best as possible with distinct, specialized programs for difficult and various conditions.
Tuuwa Pain Relief & Partnerships Tuuwa Relief Oil & Lotion with Herbal Boost
With trans-dermal effects, a recent Princeton Consumer Research clinical study shows that Tuuwa Relief Oil with Herbal Boost provides intense and fast relief of muscle, joints, nerve tension, discomfort, and inflammation caused by arthritis, sports injuries, and chronic conditions, with no known side effects, regardless of age, gender, or race. Results show that it worked for the majority (81.1%) of participants within just twenty minutes.
We have Tuuwa Relief Oil and Lotion. Tension Relief Lotion for Him and for Her supports tension relief by helping increase blood circulation, assisting in the healing time of bruises and minor scrapes, and increasing the function of the nervous and musculoskeletal systems.
OUR TUUWA ASSOCIATE PROGRAM
Financial opportunity, freedom of time, complete control over how you spend each day of your life… we make it as simple as possible to achieve these things through our associate program.
Whether you want the chance to earn a little extra income to help pay your bills or you want to create residual income, Tuuwa can help. We have an abundance mindset so you are not married to sharing only Tuuwa products as an associate. While sharing our products, you're free to promote any other products you are passionate about. Go to our website to join as an Associate. https://tuuwa.net
Yoni & Lingam Steam
Treasure Box Steams, Located inside Xu Wellness Center
Womb/Yoni & Lingam We have a Certified Practitioner specializing in Womb, Rectum, Prostate and Hemorrhoid Steaming with Herbs. This rejuvenating practice offers a wide range of benefits for both men and women. Girls can Boys can steam starting at age 12. We promote relaxation, overall well-being, and numerous health advantages by using a customized blend of herbs tailored to each client's specific health concerns, symptoms, and focus points.
Steam therapy is a safe and gentle approach that can be utilized even when facing health issues, often providing relief and relaxation. It offers a powerful preventative measure to keep problems at bay and restore balance within the body. The benefits extend to physical, mental, and emotional well-being.
For women, yoni steaming can aid in alleviating menstrual pain, menopause, vaginal dryness, hemorrhoids, fibroids, ovarian cysts, bacterial vaginosis, low libido, endometriosis, and fertility. It assists in balancing pH levels, enhances fertility, and supports the toning and healing of vaginal tissues. Additionally, it combats bacterial and yeast infections, contributing to improved reproductive health.
Men can also benefit from lingam steaming, as it helps with prostate issues, soothes pain, boosts libido, and increases blood flow. It can even address concerns such as hemorrhoids, anal fissures and sexual discomfort, among other benefits.
We invite you to call and book your session with Treasure Box Steams at (901)570-7505 or visit her website https://www.treasureboxsteams.com