Memphis Acupuncture & Massage
Xu Wellness Center - Bringing Happiness And Longevity To Your Life
(901)737-8282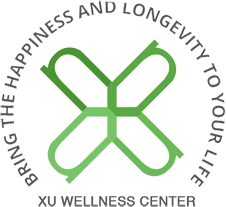 Welcome to Xu Wellness Center
At Xu Wellness Center, we believe in whole-body health.  We seek to restore harmony and balance to the body through a combination of wellness services.  Our award-winning services work together with a healthy lifestyle in order to promote optimal well-being.
We have a wide array of treatment options, including acupuncture, and we strive to help everyone find the wellness plan that works best for them. We offer $50 Acupuncture consultations for people interested in becoming new patients under our care. Should you decide to move forward with your appointment immediately after your consultation. Your consultation Fee will be Waived.
About our Chinese Medical Clinic
The Xu Wellness Center is a Chinese Medicine Clinic and Spa, along with a Western Medicine side. We are devoted to combining both old and new ways of helping people reach their full potential. Our Wellness Center brings you a comfortable and relaxing environment that helps to ease the stress of everyday activities and demands.
We combine modern and ancient medicine to give each person the tools they need on their road to healing, whether it be emotionally or physically. Our desire and goal is to see you whole and prospering.
Our acupuncturist, Mark Xu, has 27 years of medical practice and experience in helping thousands of patients. He is also a licensed and Board-Certified Herbalist. Our entire staff has the passion that goes with caring for every individual and seeing that their needs are met as best as possible with distinct, specialized programs for difficult and various conditions.
Yoni & Lingam Steam
We Have a Yoni & Lingam Steam Certified Practitioner, which specializes in Womb, Rectum & Penis Steaming with Herbs, which specializes in Womb, Rectum & Penis Steaming with Herbs. It can bring relaxation, well-being, and health benefits to anyone: men, women, youth, elderly, and any age in between. A customized blend of herbs crafted together based on the client's health concerns, symptoms & focus points. Because of the safe nature of steam, it can be used if any health issue is present, and could likely bring relief to the issue, if at the very least, relaxation.
Steam can powerfully prevent issues from coming or returning and restore balance to the body. It has Physical, Mental & Emotional benefits. Helps with but is not limited to, Menstrual pain, Fibroids,  Ovarian Cysts, and Endometriosis; balances PH levels; increases fertility and supports toning & healing of vaginal tissues. It also helps combat bacterial infections and yeast infections. It helps with Prostate issues, Soothes Pain,  Improves Libido, increases blood flow, combats Hemorrhoids, Helps with sexual discomfort & more. Call & Book with Treasure Box Steams (901)570-7505
 Rolfing
We have a Certified Rolfing Therapist. Rolfing is a type of therapy that focuses on the alignment of the body's various parts. It helps the body function properly by allowing it to move in a balanced manner. The goal of Rolfing is to remove and manipulate the tissues around the organs, muscles, and bones, which are referred to as the "fibroid tissue." According to the practitioners, this can help the body align itself and prevent conditions from happening in the first place. It is a type of hands-on bodywork that aims to realign the body's balance and structure through the manipulation of the muscles & soft connected tissues called fascia. Benefits for all kinds of pain include Migraines, headaches, Repetitive Motion Injuries, Shoulder Pain, Athletic performance, Neck Pain, Back Pain, Posture Issues, Stress, Tension, Plantar Fasciitis & more. The goal of Rolfing is to remove and manipulate the tissues around the organs, muscles, and bones, which are referred to as the "fibroid tissue." According to the practitioners, this can help the body align itself and prevent conditions from happening in the first place. Through the skin, the practitioners use various techniques to identify and address the multiple imbalances in the tissues called Palpate. They then remove layers of tissue that have become stuck to the muscles or are no longer functioning properly, called Discriminate. The Rolfing sessions end with integration, which is a process that involves the practitioner working toward improving the relationship between the various body parts. This can be done through movement education and manipulation. Call & Book With Gray Rolfing (901)633-4548