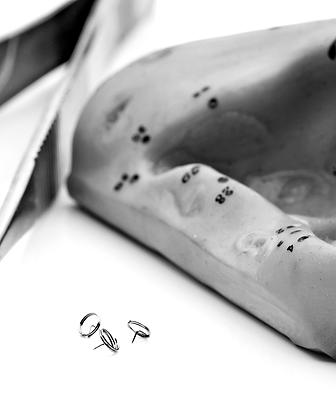 Ear Stapling
Try Ear Stapling for Weight Loss or Addiction Treatment!
$75.00 
Ear stapling is a newer procedure by which a surgical skin staple is placed in one or both ears at specific auricular points.  These staples are left in place and look like simple tiny band-aids.  They can be removed at any time and can be easily replaced if they accidentally fall out.
This procedure is very successful in weight management or in aiding in the cessation of smoking, drinking, sugar addictions, serious addiction issues, and in other health problems.  Stapling is an excellent addition to any other TCM treatment and can also be used on its own.
Nervous about giving this a go? Call us at (901) 737-8282, so we can answer any questions that you may have. There's no need to suffer with the unknown!