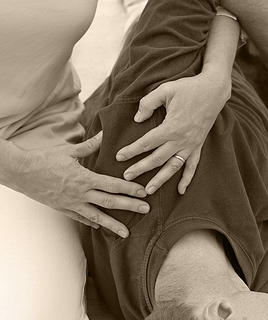 * These statements have not been evaluated by the FDA.
Tui Na
Tui Na is an ancient form of bodywork that combines several different tissue manipulations. The term "Tui Na" literally means "pushing" and "grasping" in Chinese. Tui Na is a vigorous type of massage therapy, though it does not have the same characteristics as the Swedish massage. Tui Na is an important form of Traditional Chinese Medicine that is often overlooked. This kind of treatment doesn't focus only on muscles and joints, despite it being a form of massage therapy. Instead it works at a deeper level, using and helping to direct energy and bodily fluids along the proper channels of the body. These fluids are known as Qi (chee) and the channels along the body are known as the "meridians." When the flow of Qi is disrupted anywhere in the body many unpleasant symptoms can occur. Among them are:
Pain
Stiffness
Sickness
Emotional distress
Tui Na is a wonderful alternative to surgery and medication. It has a way of healing designed to bring attention to the meridians, so that health can be at the optimum level. The wonderful thing about Tui Na is that no matter the condition being treated, it is impossible not to improve the Qi in your body. During a Tui Na session the patient can be seated or laying down. The practitioner uses various parts of their body as tools to "push" and "grasp." Each treatment is customized according to the patient's needs.
Some Benefits of Tui Na
Can relax muscles and tendons
Can remove blood stasis
Treats stiff neck and distension of muscles
Treats frozen shoulders
Treats sore back
After A Tui Na Treatment
Some people might be slightly sore or bruised after the session, while others may feel at peace and relaxed. It really depends upon the amount of blockage or the stage of a disease with the body of the person being treated. The positive effects of a Tui Na treatment usually last several days.
Prices
30 Min – $70
60 Min – $100
If you're looking to set up an appointment to receive Tui Na, give us a call at (901) 737-8282.