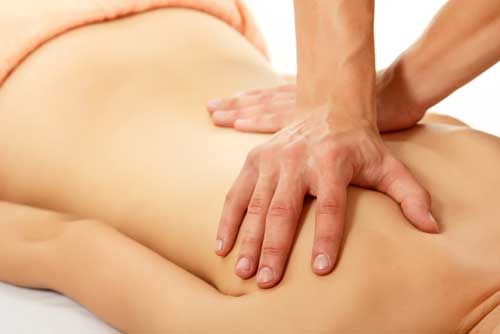 Swedish Massage
Nowadays when people think of massage, most likely they think of Swedish massage. This mode of relaxation is the mainstay of massage around the United States. It is called the "classic massage" in Europe. This massage is recommended for beginners so that they can easily become used to having massages and feel the benefits. This massage technique is paramount to relaxation!
What is Swedish Massage?
The Swedish massage works on the top layers of your muscles, combined with movements of the joints.
Developed in the early 1800s, this therapeutic massage is more popular than ever. Perhaps the reason for its popularity is that the movements done during the massage already come naturally to most humans. These include:
Effleurage – Long gliding strokes
Petrissage – Kneading
Tapotement – Gentle tapping
Vibration – Rhythmic shaking of the body
Depending on what your body requires, a Swedish massage can either be gentle and soft or deep and firm.
What Are The Benefits Of Swedish Massage?
If you're feeling fatigued or discomfort in the joints, you might start thinking about what a Swedish massage can do for you.
It can help to relieve chronic pain because it releases adhesions.
It provides relaxation and stimulation to the muscles, circulatory system, and the endocrine system.
It can increase circulation.
It can help release toxins from your body.
It can relieve pain and tightness from stiff muscles.
It can help you feel better mentally, physically, and emotionally.
It can help to improve your skin tone.
A Swedish massage can be one of the best things you do for yourself this year, because while it seems like merely a way to spoil yourself, it is so much more. It's a comforting, peaceful way to help your body become healthier.
A Couple of Common Questions About Getting A Massage
What Can I Expect From My First Visit?
When you come for your first visit our front desk staff will give you the proper form to fill out or you can download it here and simply bring it in. The massage therapist will go over the paperwork with you, after they bring you to the room where they will be working on you , and ask a few intake questions that they deem necessary. All therapists have a method to their massage and at this time they should explain their routine as well. They will then leave to give you privacy while you get on the table.
Do I Need To Be Completely Naked?
It's all about your comfort level. If you feel most comfortable wearing underclothes, the massage therapists will understand. If you prefer to remove all your articles of clothing then you may do so. Our therapists keep your complete comfort in mind and will not judge you for your choice.
Do I need to book in advance?
Unfortunately you do have to book in advance. Our slots get filled up quickly, so please call as early as possible to ensure that a room is available. Simply call us at (901) 737-8282 to speak with our friendly staff and book your appointment.
30 minutes – $45
60 minutes – $75
90 minutes – $95
*Please check Monthly Specials tab for discounts