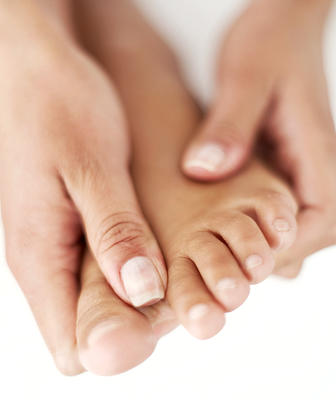 Reflexology
Reflexology is a tool used for healing that is often heard of  but not always understood. The healing module consists of gently applying pressure to the feet or hands while using a specific thumb and finger technique. Reflexology is not a foot or a hand massage.
Reflexology isn't a new-fangled idea. In fact it has been around for thousands of years. Evidence of this healing art can be found in many different civilizations. China, India, and even Native American culture show that the feet have been used as a way to heal the body.
Reflexology and Traditional Chinese Medicine have much in common. Both work with the body's flow of Qi (chee), meridians, and the result of energy pathways being interrupted. Reflexology helps to unblock the flow of energy that may have gotten stuck or isn't flowing in the right places. Becoming whole is a balance between the health of your mind, body, and soul. Reflexology helps to bring about that balance.
Why the feet?
Each part of the body is reflected on the feet. Just like the eyes are windows to the soul, the feet are windows to the body and its health. The right foot is essentially the right side of the body and the left foot is the left side of the body. The tops of the feet represent the back of the body and the bottoms are the front. Since Reflexology is based on the concept of energy channels this helps the therapist to pinpoint where they should be working. The therapist will want to disperse the congestion that might be causing discomfort or illness along these energy channels.
Benefits Of Reflexology
It can help relieve stress
It can help improve circulation
It can help the immune system to work better
It can help the body in removing toxins
It can help relieve common aches and pains
It can help to break up blockages that are preventing flow of energy
It can promote healthy functioning of the organ
Reflexology is a wonderful way to manage stress, anxiety, and other ailments. An overload of stress can cause many complications. These complications can include things like a weakened immune system, heart disease, and sometimes even cancer. Receiving Reflexology is one of the best things you can do for your emotional and physical well-being!
Reflexology:
Half Hour: $45
One Hour: $60
*Please check Monthly Specials tab for discounts
 TCM Herbal Foot Soaks
Traditional Chinese Medicine foot soaks are an enjoyable way to detox feet and relax. We infuse the water with a mixture of medicinal herbs and essential oils. Read about how essential oils can help you and then choose which one your would like! This is a wonderful relaxation experience on its own or combined with a reflexology session.

 
 TCM Foot Soak: $30
Add to Reflexology Session: $15
*Please check Monthly Specials tab for discounts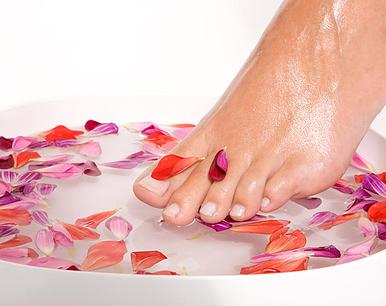 *These statements have not been approved by the FDA.